MASTER IRIDOLOGIST & HERBALIST
Huckleberry Lang is a health and wellness center devoted to finding the root cause of an illness. We believe in treating both body, mind and soul as a whole through nutritional and supplemental treatment with Master Iridologist & Herbalist, Robert Lang.
Huckleberry Lang opened its doors in 2003. Since then, Robert Lang and his team of health professionals have been putting together custom protocols that will improve our most valuable possession, our health.
Huckleberry Lang offers many health services including Iridology, Herbal Consultations, Auricular Therapy and Zyto System Comprehensive Assessments,
This website is not intended to be a substitute for medical advice by licensed physicians. You should consult a physician regularly in all matters relating to medical problems, especially in matters of diagnosing, treating or curing disease or other physical or mental conditions.
LOCATION
204 4th Street S.E.
Cullman, AL 35055
HOURS
M-F 9a–5p
Sa 9a–1p
Su Closed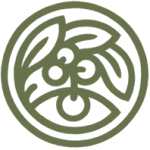 Auricular Therapy Session
Basic Holistic Nutritional Consultation
Analytical Research Hair Analysis
Serenity is a traditional Chinese herbal formula designed to help maintain equilibrium and promote a sense of inner calm during periods of stress, not being able to think clearly from being overwhelmed at work or wherever, plus other benefits.  Further more herbs in this formula have been traditionally used China for centuries and promote support or those who may be strained, or may have exhausted physical reserves.  Great or those who are over worked or not able to rest adequately at night.