MASTER IRIDOLOGIST & HERBALIST
Huckleberry Lang is a health and wellness center devoted to finding the root cause of an illness. We believe in treating both body, mind and soul as a whole through nutritional and supplemental treatment with Master Iridologist & Herbalist, Robert Lang.
Huckleberry Lang opened its doors in 2003. Since then, Robert Lang and his team of health professionals have been putting together custom protocols that will improve our most valuable possession, our health.
Huckleberry Lang offers many health services including Iridology, Herbal Consultations, Auricular Therapy and Zyto System Comprehensive Assessments,
This website is not intended to be a substitute for medical advice by licensed physicians. You should consult a physician regularly in all matters relating to medical problems, especially in matters of diagnosing, treating or curing disease or other physical or mental conditions.
LOCATION
204 4th Street S.E.
Cullman, AL 35055
HOURS
M-F 9a–5p
Sa 9a–1p
Su Closed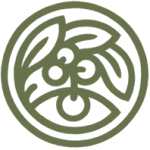 Iridology Reading – $55.00
Auricular Therapy Session – $25.00
IonCleanse – $35.00
Total body detoxification and relaxation foot bath.  A critical step in your wellness protocol.  Diet and exercise are important, without the effective elimination of toxins the results may be limited.  An excellent adjunct to changes in lifestyle and other detoxification procedures helping clients maximize their health.
Basic Holistic Nutritional Consultation
Muscle Response Testing – $39.00 (1st visit)
$25.00 for follow up appointments
The Muscle Response Testing provides a new and fascinating way of communication and healing through the inseparable energy linking mind, body, and spirit.  Your body has been pre-proogrammed to sustain life.  The practitioner is actually tapping in your body's "software" by testing a designated muscle. The muscle responds either 'strong' or 'weak', the brain's way of saying 'on' or 'off'.
Zyto A BioCommunication Scan – $50.00
Zyto technology relies upon biocommunications to provide users with a deeper understanding of their current health situation. Zyto uses a hand cradle to measure the galvanic skin response of the electrical conductivity of the skin.  This scan is a digital signature of conditions such as detoxification, digestion, hydration, chemicals, and emotional issues.  This overall scan is very useful for the client to get an immediate health profile.
Analytical Research Hair Analysis – $130.00